Colonna Garden Medley - Gift Box
was $99.00
save $39.01
$59.99
Free Shipping on orders $75+!
---
Subscription/Rewards information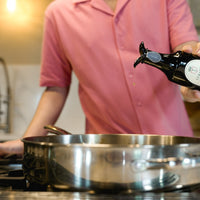 Meet The Makers
Marina Colonna inherited her father's Molise-based 55 hectare olive farm in 1996. Growing up, her father always pressed the olives with the rinds of their organic lemons to produce a true infused Lemon Extra Virgin Olive Oil, and Marina continued that practice with many ingredients. Try her unique Basil, Cinnamon, or Truffle Infused EVOO for a 'wow' experience.
View The Profile